Houtsnede | Woodcut
Een krachtig en uniek portret
Een speciaal portret van jou of een geliefde. Sprekend; in zwart-wit waarbij kracht en expressie centraal staan. Voor een houtsnede maak ik zorgvuldig uitgelichte foto's van het model. Dat kan echter ook op afstand via zoom of je levert zelf goeie, contrastrijke foto's. Op basis hiervan maak ik een houtsnede van ongeveer 30×30 cm. Prijs € 500,-
Interesse? Neem vrijblijvend contact op of bestel direct, dan neem ik daarna contact met je op.
A powerful and unique portrait
A special portrait of you or a loved one. Striking; in black and white in which power and expression are central. For a woodcut I take carefully highlighted photos of the model. However, this is also remotely possible via zoom or you can deliver good, high-contrast photos yourself. Based on this I make a woodcut of about 30×30 cm. Price € 500,-
Interested? Feel free to contact me or order now and I will contact you asap.
Olieverfportret | Portrait in oil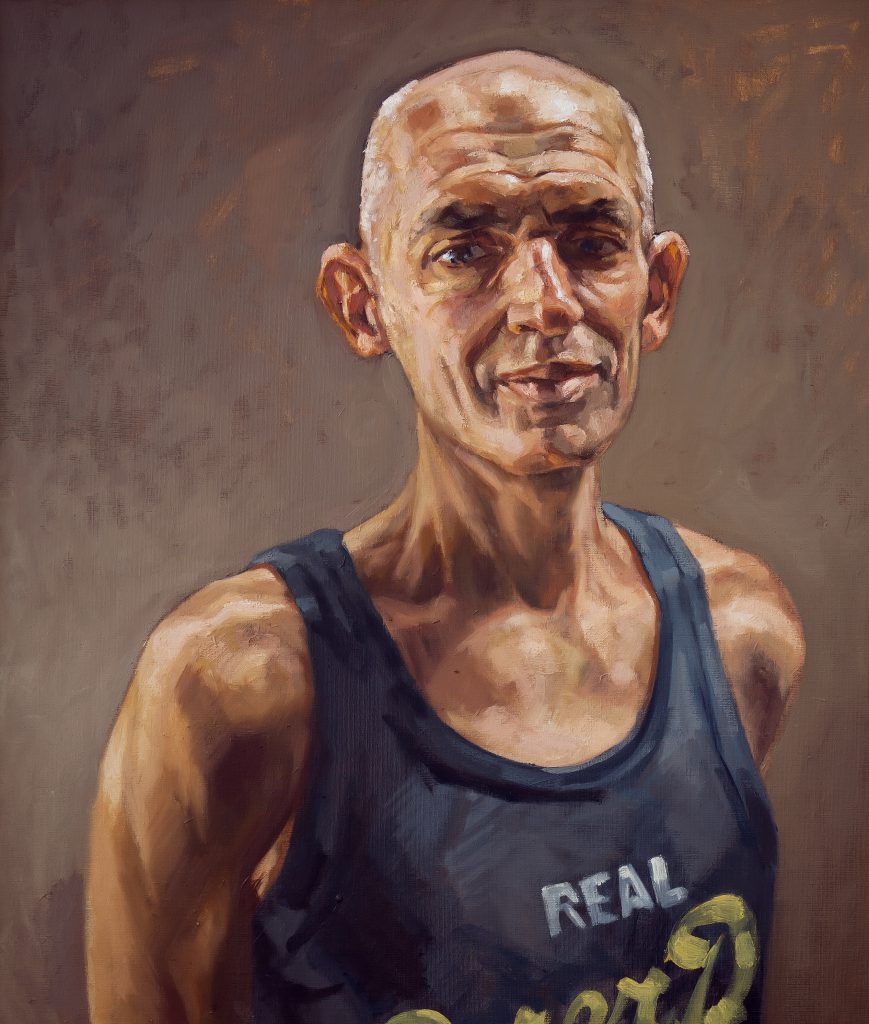 Speciaal voor u geschilderd
Ik schilder graag een portret in olieverf op linnen voor u. Dit kan een enkel portret zijn, maar ook grotere groepsportretten behoren tot de mogelijkheden. Prijzen variëren al naar gelang het formaat.
Neem vrijblijvend contact met mij op voor meer info.
Specially painted for you
I also paint portraits in oils in commission. Both single portraits as well as large scale group portraits are possible. Prices vary according to the sizes.
Feel free to contact me for details and information.